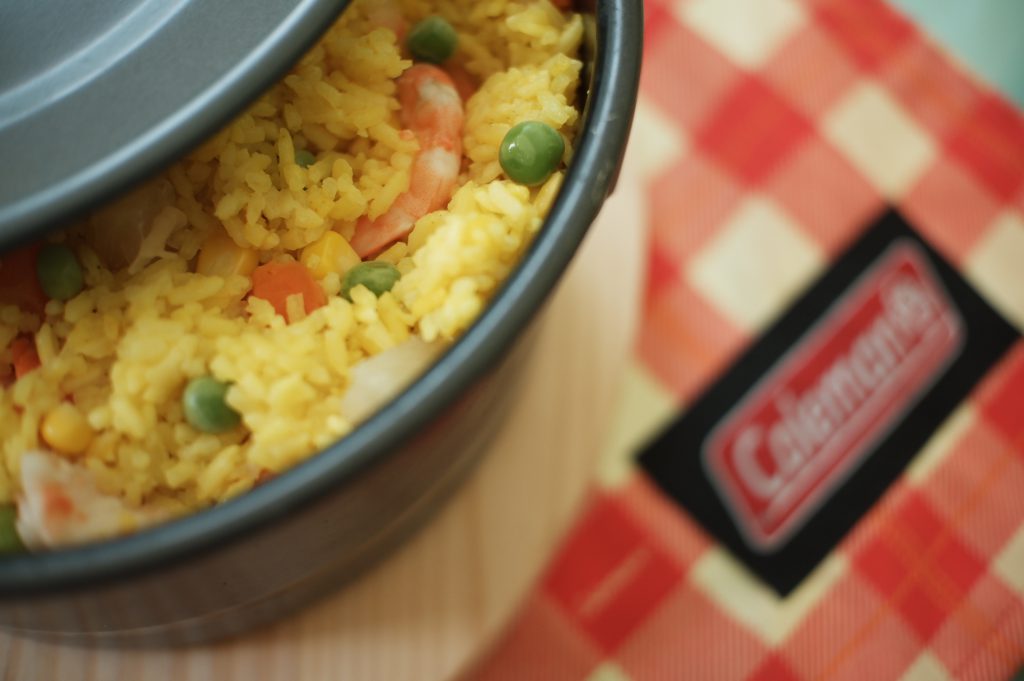 Ingredients
6 tbsps vegetable oil
2 white onion, chopped
2 cloves garlic, chopped
1 tsp turmeric
4 medium tomato, chopped
300g Shrimp, peeled and deveined
4 cups white rice
1 tbsp fresh parsley, chopped
1 cup frozen carrots, corn, peas (thawed)
1 cup coconut water
1 cup shrimp broth
Salt 
Pepper
Procedure
Saute garlic, onions, and tomatoes in a Coleman Stock Pot. Add turmeric powder and season with salt and pepper. Add rice to the pot and mix evenly. Pour in coconut water and shrimp broth. Cook rice for 20-25 mins until rice is soft.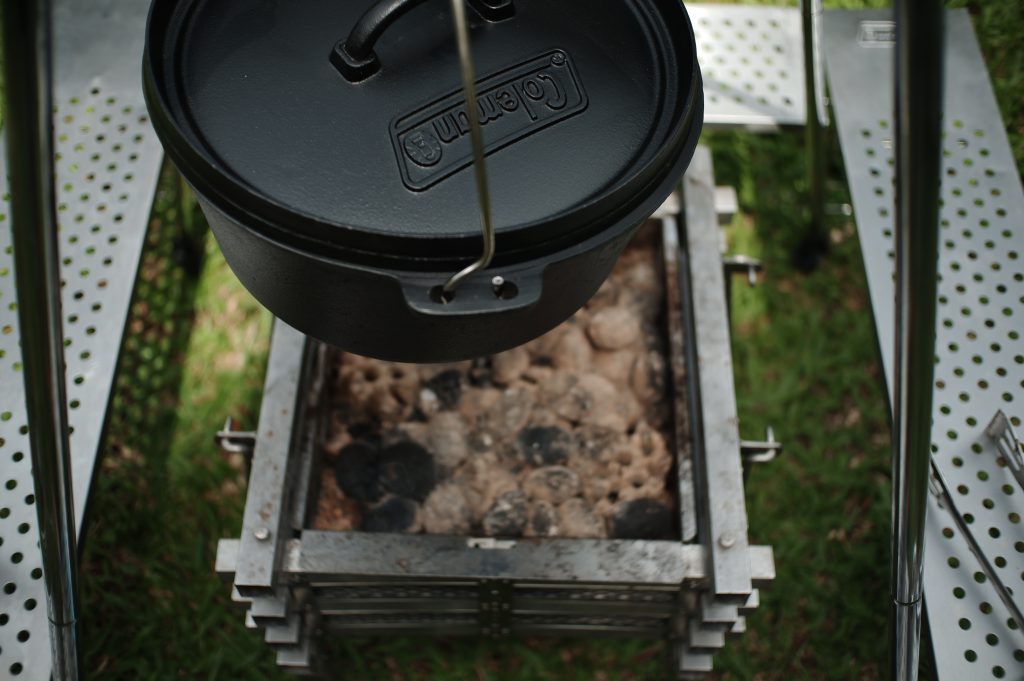 Halfway through cooking the rice, add in shrimp and vegetables. Let the steam from the rice cook them through.
Once done, garnish with chopped parsley and serve.