Photo courtesy of Michelle Varona
#MyColemanAdventure: Wonder Woman Michelle Varona
Easy-going, adventurous Architect Michelle shares her journey in the outdoors as a biker & camper with us!
Anyone can be outdoorsy. Former homebody turned adventurer, Michelle discovered her love for the outdoors when her husband Mat introduced his hobby of mountain biking. As she spent more time using gravel bikes, Michelle experienced the joys of off-road riding, better family bonding time, and a new way to bask away from architectural work and the busy city.
With more appreciation for biking outside, Michelle has been exploring new views and taking in the simplest pleasures for years. However, this felt too short of an adventure. So, she turned her life-long dream of camping into reality.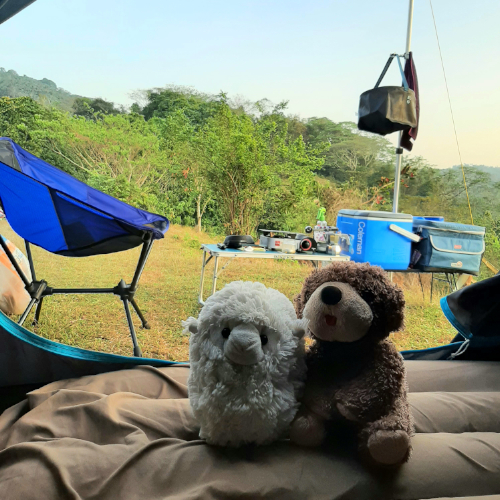 Photos courtesy of Michelle Varona
Biker Turned Camper
"Aside from the camping experience itself, I enjoy the whole process of planning the trip."

Michelle started her camping journey in 2019. At this time, her only son Matthew went away to university, leading her to finally pursue the things she's always wanted to do. Aside from cycling, she found joy in camping trips that would entail nights full of bright stars and waking up to a beautiful sunrise.
Come 2020, the thrill of the outside kept her going even during the quarantine lockdown. Michelle favors solo camping and tried to do so in her very own home by using her car and cooking from there. When restrictions started to ease up again, she did not hesitate to go back to her outdoor adventures in places that allowed it, at least once every two weeks.
Looking for the perfect place to camp, making the menu, mapping out activities, and buying the equipment she needs are the exciting parts of Michelle's trips. With these adventures to look forward to, she makes sure to meet and finish work deadlines faster too!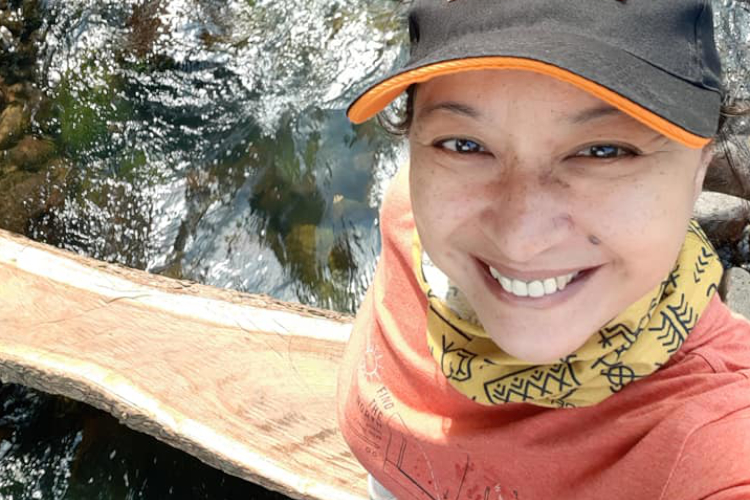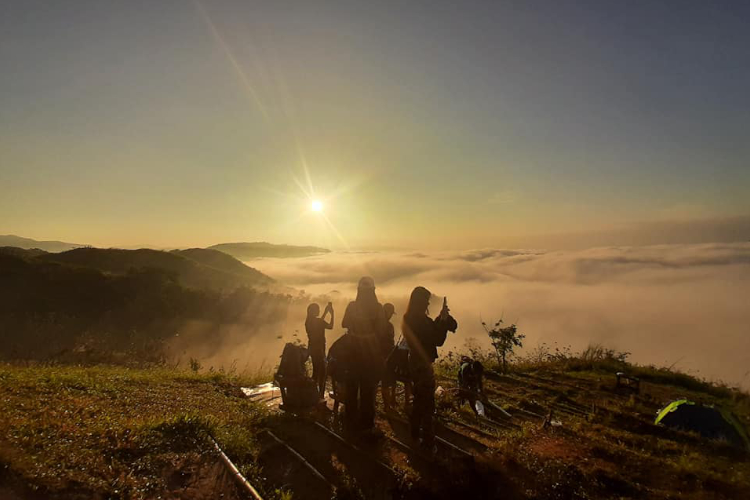 Photos courtesy of Michelle Varona
The Great Outdoors
"I did everything on my own. I had all my equipment on my bike and it was so hard!
I almost gave up, but when I got there… it was just so beautiful."
Going by the saying, "Life is too short to keep finding excuses not to do the things [I] love doing," it's no wonder Michelle has been living her best life at 52.
An unforgettable adventure for Michelle is bike camping solo for the first time last year. She bravely faced carrying all her food and equipment on her bike to an unknown place. It was so hard that she almost gave up, but Michelle powered through and followed her initial plan until the end.
When she arrived at the campgrounds, she was grateful to have made it to such a beautiful scene, especially when she woke up to a sea of clouds the next morning as the sun came up. Everything was cold, crisp, and quiet, unlike anything Michelle's ever experienced before, making the whole trip absolutely worth it.
Photos courtesy of Michelle Varona
Life Partner: Coleman
"The tent I use for myself is the same tent I bought for my son's school activity."
Throughout her life's journey, Michelle has had Coleman by her side. From the coolers she used as a teen to keep food and drinks cold, to camping tents that make her feel right at home, which she initially bought for her son's school activity. She recollects using that same tent on her first ever camping trip and to this day, still brings it around for its superior weather protection.
Since then, Michelle has expanded her tent collection based on what kind of trip she's going on and who she's with – only trusting the reliable, high-quality Coleman brand to make her ready and comfortable in every outdoor adventure.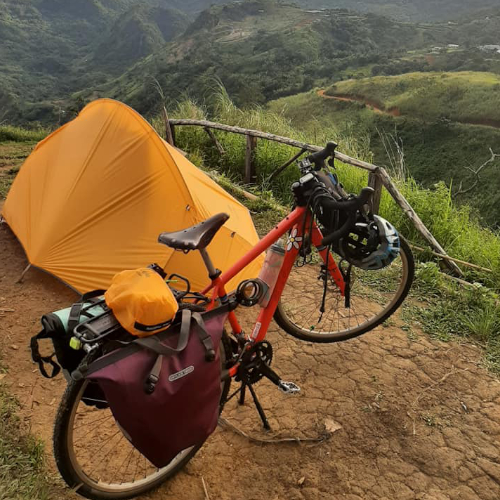 Photos courtesy of Michelle Varona
Self-Discovery
"You appreciate life more if you take the time to do the simple pleasures
and find beauty in the simplest things like nature."
The outdoors has made Michelle discover that she can be brave, strong, and independent as she does things on her own with the support of her warm and welcoming community.
When she posts about her adventures online, many people, including strangers and younger folks, message her about how inspiring she is. They aspire to be like her and explore the outdoors as well, motivating Michelle to go out more and continually share the joy and healing experience the outside brings.
Our dear reader, Michelle invites you to experience things for yourself and find a healthy balance between doing responsibilities and having fun in life. As she says, "Just go for it. If you don't try, it will never happen."
Note: This article was based on an interview with Michelle Varona