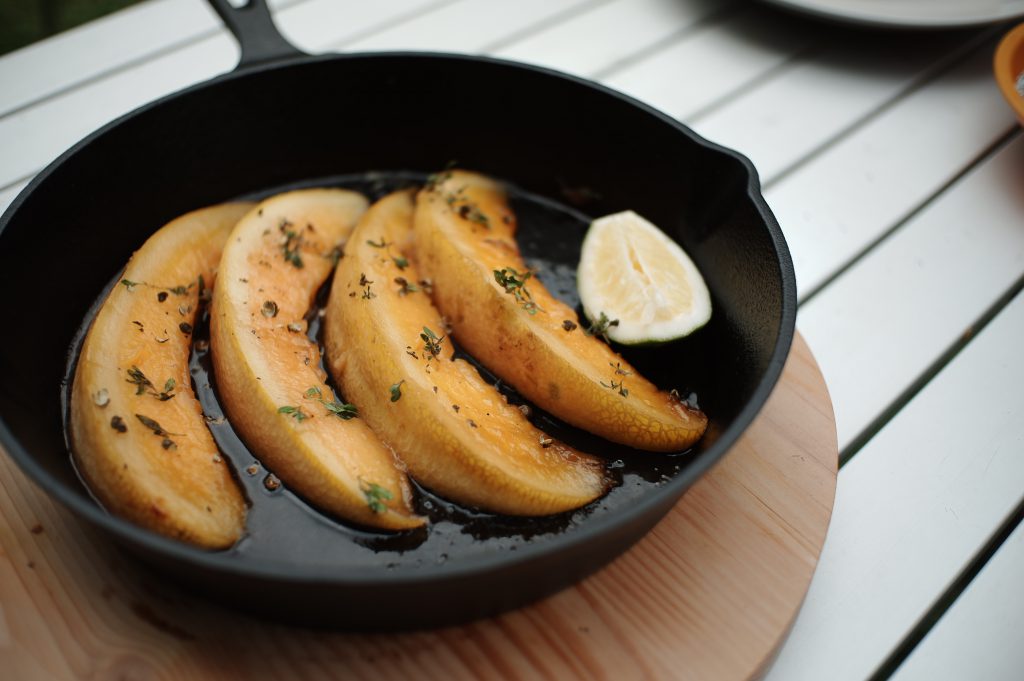 Ingredients
Fresh thyme leaves, stripped from stems
Juice of 1 lime
2 tbsp butter, melted
2 tbsp honey
Freshly ground Szechuan pepper
1 melon, sliced into 12
Yoghurt
Procedure
Make the marinade: Stir the honey, thyme, and lime juice until combined. Season with Szechuan pepper.
Marinate the melons: Slice the melon into 12 slices and remove the seeds. Cover with the marinade and leave covered in the Coleman Cooler to cool.
Grill: Brush the slices of melon with the excess marinade and grill for 1 to 2 minutes. Serve with thick yoghurt or sour cream.