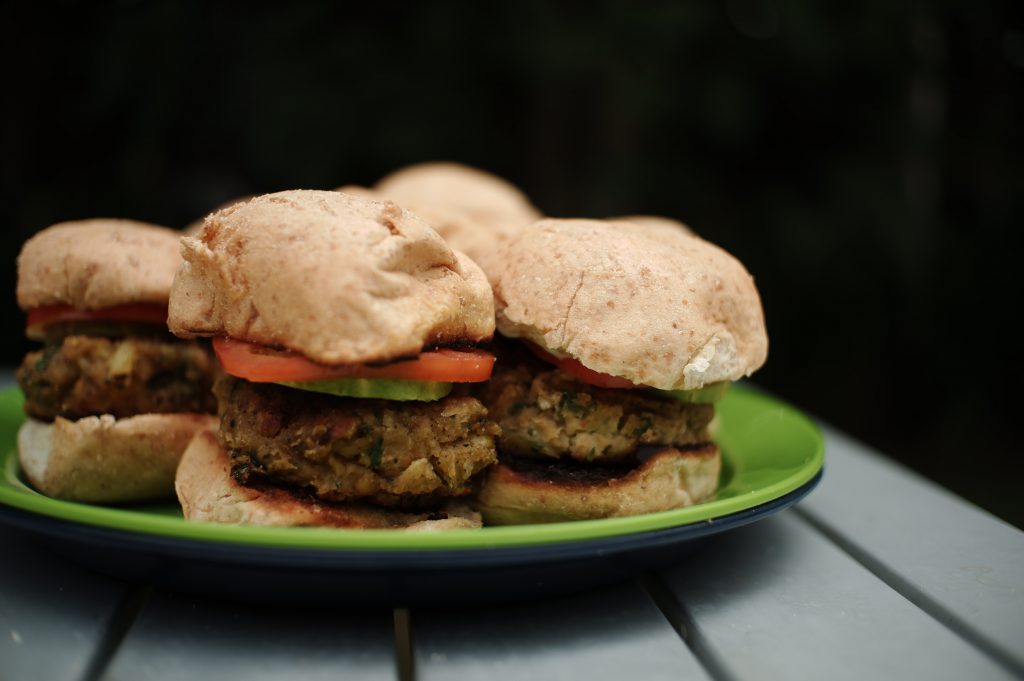 Ingredients
For the Sliders:
8 slider-sized rolls
Tahini sauce
For the Tahini Sauce:
¼ cup sesame paste
¼ cup water
2 tbsps lemon juice
1 clove garlic (grated)
Dash of salt (to taste)
Dash of pepper (to taste)
For the Falafel:
1 cup canned chickpeas 
½ onion 
2 cloves garlic 
3 tbsps cilantro (chopped)
2 tbsps parsley (chopped)
1 tsp ground cumin
1 tsp baking powder
½ tsp salt
½ tsp black pepper
¼ cup all-purpose flour
Pinch of red pepper flakes (to taste)
Procedure
Make the Falafel: Puree in food processor chickpeas, onion, garlic, cilantro, parsley, ground cumin, baking powder, salt, black pepper, flour, and red pepper. Puree until gritty. Chill until it comes together.
Shape falafel patties: Using an ice cream scoop, shape into patties. Make an indentation at the center of each patty. Return to chiller until set.
Grill the Falafel: Prepare the grill until medium heat. Brush the grates with oil and grill the patties until medium brown each side.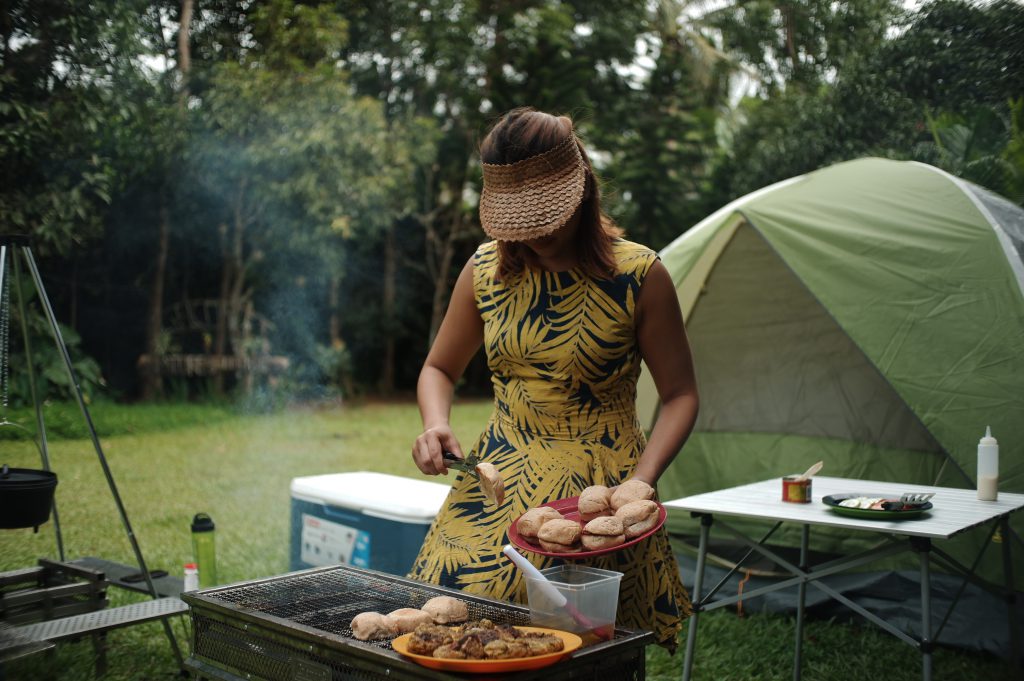 Grill the patties: Slice the rolls into half and brush each half with butter and oil. Place on the grate cut side down to toast.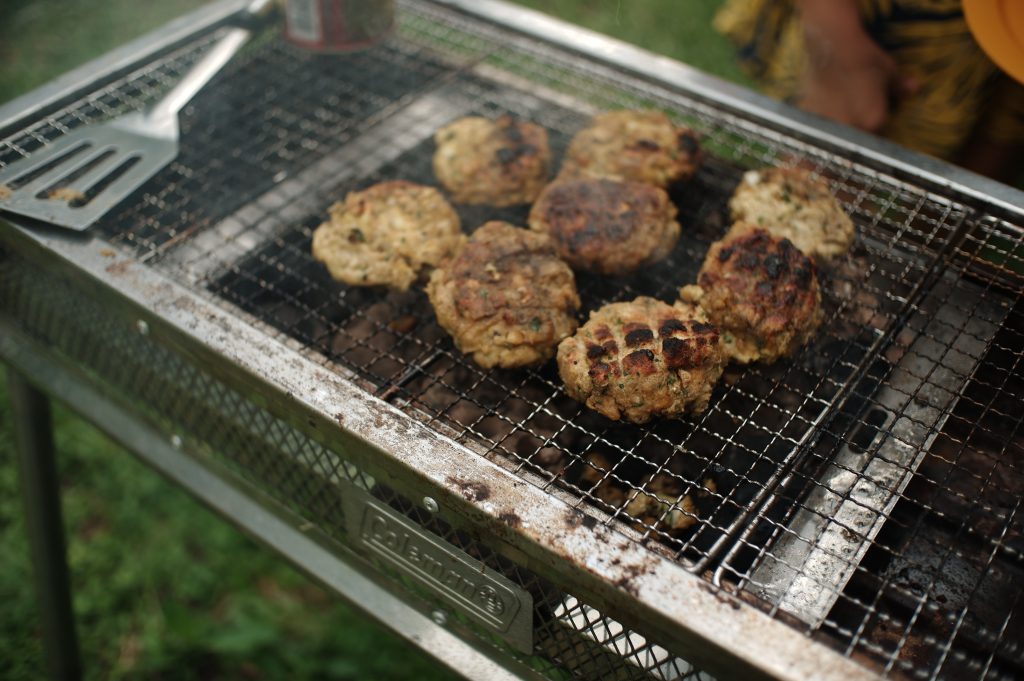 Assemble the sliders: Put lettuce at the bottom half rolls, top with the falafel patty, tahini sauce, tomatoes, and onions. Cover with top half rolls and use a slider stick to keep them together.